Affordable housing managed by Helena Housing Authority is under the Low Income Housing Tax Credit Program (LIHTC),  created under Section 42 of the Tax Reform Act of 1986 to encourage investors to help build affordable housing for low-income individuals and families in communities nationwide. The Montana Board of Housing (MBOH) oversees the LIHTC program in the state of Montana.  Helena Housing Authority manages 47 LIHTC units: 31 at Wilder Apartments and 16 at Roadrunner Residence.
Residents in a LIHTC property must meet certain criteria in order to qualify to live in a tax credit apartment. Applicants for a LIHTC unit must not exceed maximum income eligibility guidelines. These guidelines are based on area median income (AMI) and are set according to the number of people living in the household. Households of all full-time students, including children, are not eligible to live in a LIHTC apartment unless they meet one of five exceptions to the Student Rule.
Rents at a LIHTC property cannot exceed limits that are set by MBOH. The amount of rent that is charged is based on the number of bedrooms in an apartment, less any utilities for which the resident must pay. LIHTC residents do not receive a direct rent subsidy, but must pay full rent which is generally lower than rents charged in the private market.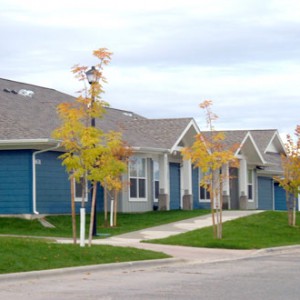 If you are interested in either one of our Affordable Housing properties, please click on the property you are interested in to be redirected to the Applicant Login/Registration page of our new RENTCafe portals. Please follow the instructions on that page to register for an account and complete an application. If your application is approved your name will be placed on a wait list.